Apr 07

Celebrating Earth Month: A Letter from our Executive Director

15 years ago, I became a member in the first Tree Tender Class of Tree Pittsburgh for a street tree planting project. After I received my certification, I went on to volunteer to plant and help with the maintenance of street trees in my own neighborhood, along our business district. It was a full-circle moment when one of the first projects I was involved with when I joined the Allegheny County Parks Foundation was a tree planting with volunteers in South Park. It's an absolute honor for me that today I am leading an organization dedicated to environmental conservation and collaborating with so many partners across the county who share the same passion for leaving their environment better than they found it. I believe that Earth Month is a time that we can all come together, unite our actions and create an impact on our planet.
Support for the planet can start with your parks.
The Allegheny County Parks Foundation works year-round to improve, conserve and restore your nine Allegheny County Parks—not just for those of us enjoying them today, but also for the generation who will follow in our footsteps. We are proud to support projects that rehabilitate historic park features, protect species and habitats, guide sound environmental practices, and so much more across your nine Allegheny County Parks.
These nine parks help make up our beautiful planet. From the Celebration Meadow at Boyce Park, to the Waterfall Trail at Settlers Cabin and every natural wonder in between, your county parks are part of a critical system that help provide a livable planet for all. Earth Month is a reminder that these natural spaces, from which we derive so many benefits, deserve protecting.
Like for so many of us, parks have always been part of my life. I grew up biking in my local parks with my parents and siblings and because of these experiences as a child, I take my friends and family out to explore these outdoors spaces. Now when I visit the parks, I think about how fortunate we are to have a connection to the landscape in our region and want to be sure my children have it as well. These meaningful experiences are my own personal reminder of why a global holiday celebrating our wonderful planet is so important.
As individuals who care for their parks, we yield real power that can influence change. I hope you will join me in protecting our planet this month by supporting your county parks.
In honor of Earth Month, generous Parks Foundation supporters and loyal North Park users, Karen and Shawn Hanlon, have provided a matching fund to double all Earth Month donations. This means that every dollar of your support will be doubled!
As we celebrate Earth Month, we must acknowledge the critical role that natural spaces play in our lives—offering profound perspective on what is possible and what is important. Today and every day, let's support nature and all that it brings to our lives. Money raised in honor of Earth Month will go towards improvements across all nine county parks that positively impact you, and our planet, such as:
Your Allegheny County Parks make up a treasured part of our planet. I hope that you will join me in supporting your parks by donating to the Allegheny County Parks Foundation this Earth Month. The power to protect your parks and your planet is in your hands.
See you in the parks,
Joey-Linn Ulrich, Executive Director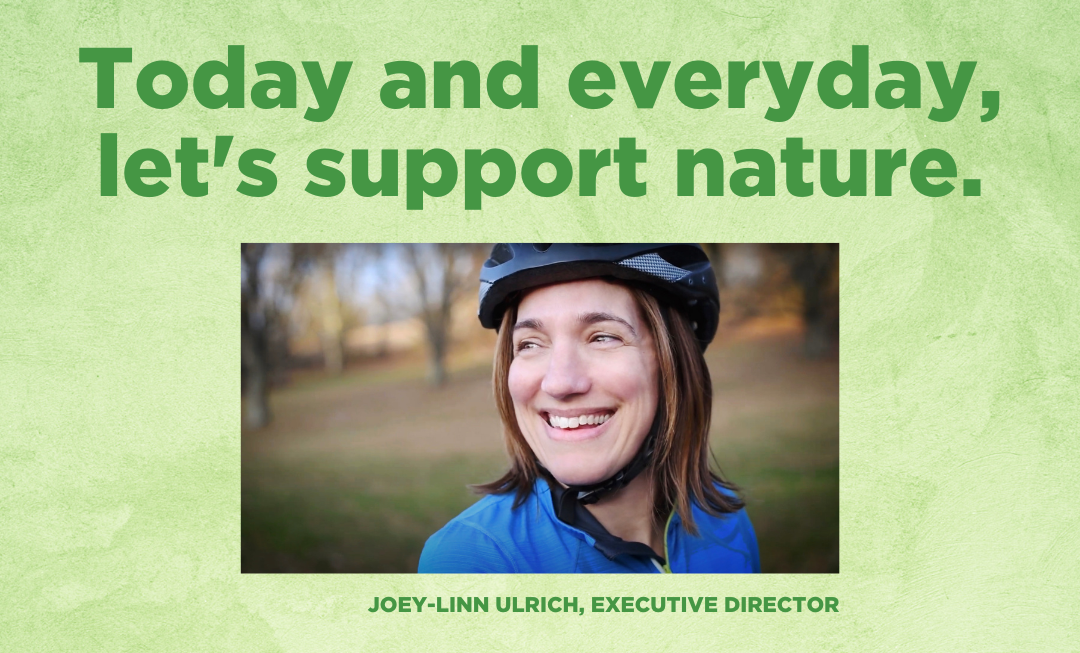 15 years ago, I became a member in the first Tree Tender Class of Tree Pittsburgh for a street tree planting project. After I received my certificatio...
April 7, 2023