Feb 21

Inclusivity in Your Parks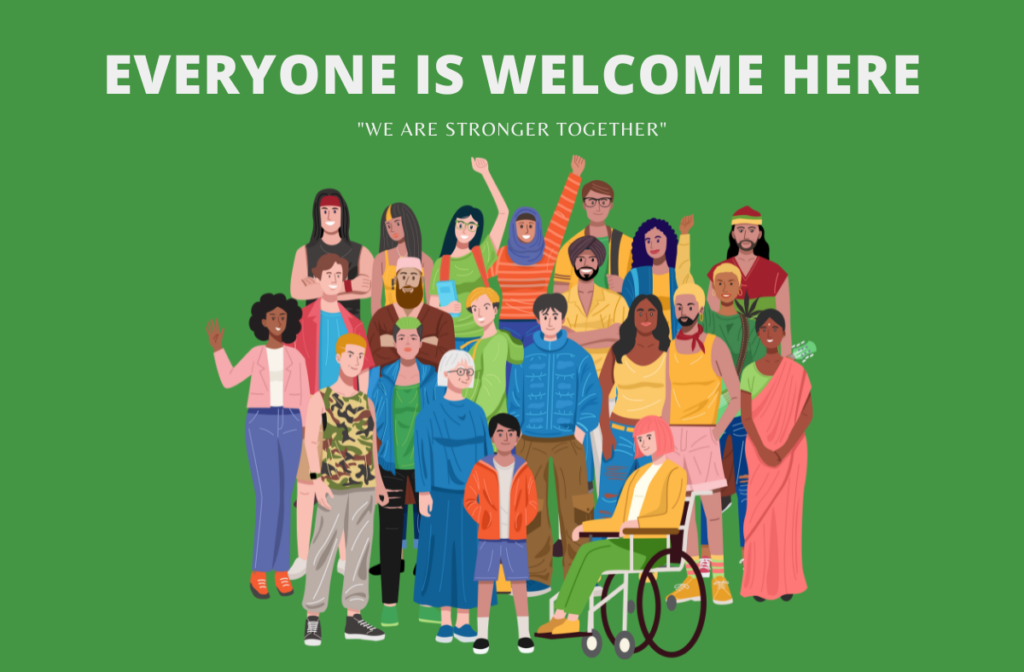 Our organizational vision is to bring together ideas, leadership and resources to make the parks more sustainable and enjoyable for all. When we are thinking about the parks being enjoyable for all we imagine a diverse array of people coming together for enjoyment, peace, exercise and connection. There is one person running by another person walking their dog, near a group of bikers, next to birdwatchers, not far from a few folks sitting and playing chess while overlooking big sporting fields on one side and a playground full of kids playing on the other. There are fishers, swimmers, photographers, animal lovers, and golfers. Some of them are looking for physical exercise and fresh air. Some are seeking peace and a breath of emotional release. Others come for friendship, connection to their neighbors, or simply for the mental health benefits.
It is amazing to see all these people coming together to enjoy the same parks. Some are old, and some are young, others are children who are growing up and experiencing the positive impact of parks in their lives. There are people of different races, religions, incomes, sizes, abilities and genders. We may be different, but together we all have the parks in common.
While this is our vision, we also acknowledge that up to this point not everyone has felt safe and included in their parks. We want to work with intention to make that better.
We know that it will take more than just us to create that change. That is why we are working with many other partners to ensure that your parks are becoming more inclusive to all. One example is our membership with Vibrant Pittsburgh. In 2022, we signed the Vibrant Pittsburgh DEI pledge and in both 2022 and 2023 we participated in their Vibrant Index. Last year's feedback gave us a great place to start, and we look forward to continuing that journey and implementing as many of the suggestions as we can to ensure our organization is working for regional equity for all.
We also intentionally partner with organizations who are community builders working on creating safe spaces for their members. In the past year we have partnered in the parks with:
BOLD (Blind Outdoor Leisure and Development)
Venture Outdoors (ages 50+ outdoor activities and youth programming)
And more!
We plan to continue that work this year and are always looking for new organizations to work with.
Lastly, we invite you to join us on our journey of creating parks for everyone. This can be achieved by being an ally in your parks whenever you are out and about. We cannot change these issues by ourselves, but together we can help to change it. Collectively, we can take small steps that make meaningful impacts. If you aren't already familiar, here are a few great resources to check out.
Let us know if you have any ideas on how we could be more inclusive to everyone in your parks, or if you know of an awesome organization we should be working with. We can't wait to grow with each one of you this year and beyond to create a vibrant, diverse and safe park experience for all.