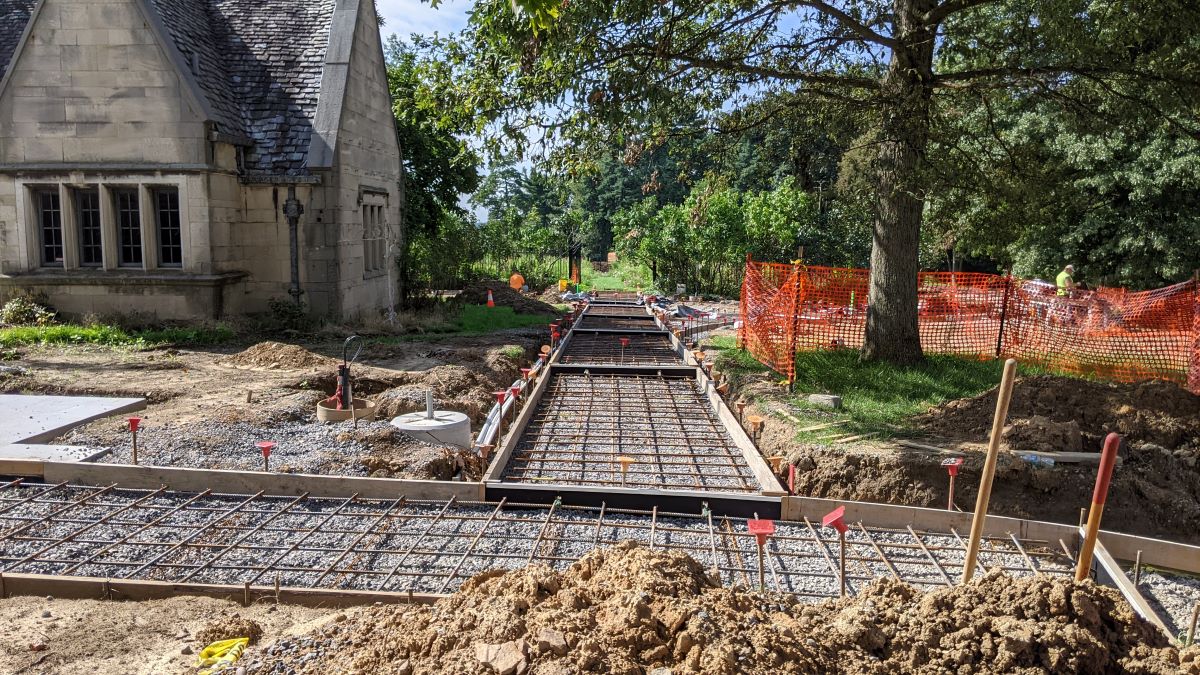 Sep 20

Sculpture Garden Construction Progress

Construction safety requirements have limited the public's access to visit the Mansion side of Hartwood Acres but that's a good thing! It means that progress is being made on improvements to the exciting project undertaken by the Parks Foundation in partnership with Allegheny County.

Pictured is a portion of the extensive new walkways under installation. The Sculpture Garden will feature ADA-accessible walkways connecting the sculptures, new native landscape plantings and reconfigured driveways and parking areas, designed using principles of "green" design.

Wondering how you can have an impact on this significant project? Explore dedicating a bench in the Sculpture Garden.