Aug 21

Twilight Picnic for the Parks

Twilight Picnic for the Parks is more than an event, it is a powerful platform for positive change in our parks. Each year this beautiful meadow gathering brings together advocates, philanthropists, sponsors and change-makers to support the parks, amplify our work, and ultimately, create a lasting impact in your parks. As we gathered under the starlit sky at Twilight, dressed in our finest, we celebrated not only the beauty of the parks green landscape but also the profound impact our event has on all 9 county parks.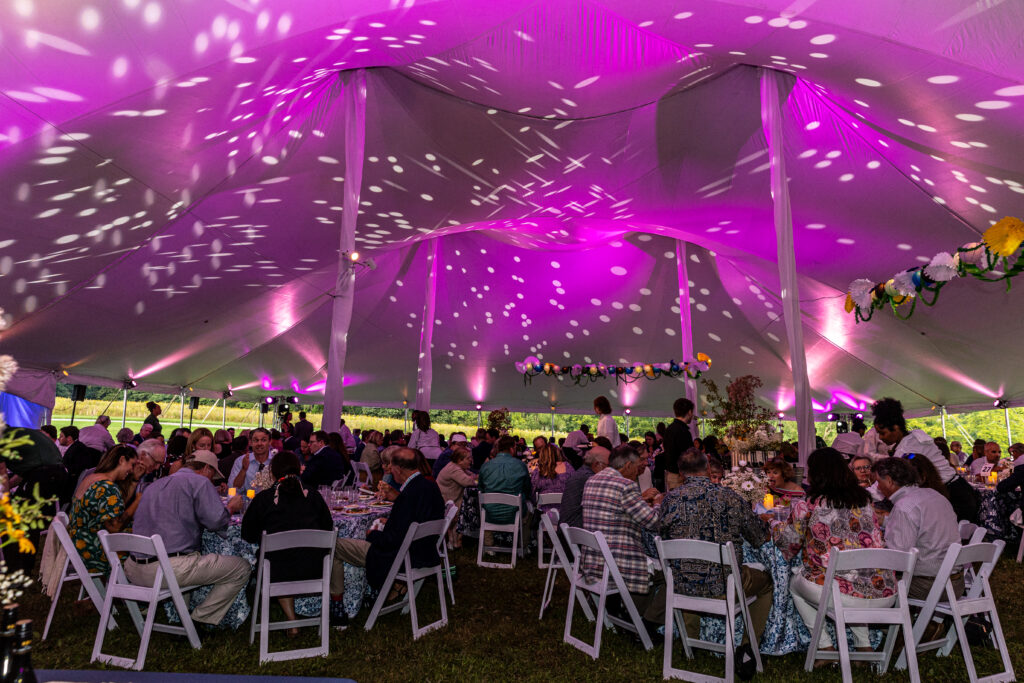 Event Recap
Nearly 400 guests from all corners of the county came out on Saturday night for Twilight Picnic for the Parks to support the county parks under white peaked tents at the Caren Glotfelty Meadow at Hartwood Acres Park. Guests enjoyed joyous, foot tapping music by Buffalo Rose, a wildly charismatic 6-piece folk and Americana band from our region. They dined on elevated picnic fare from the finest local ingredients prepared by The Fluted Mushroom. Guests stayed late in the evening for assorted sweets and on-going performances that had the crowd dancing and singing along.
This year County Executive Rich Fitzgerald was honored for his service and dedication to Allegheny County's parks throughout his tenure with remarks from Executive Director Joey-Linn Ulrich, Parks Foundation Board Member and PNC Presenting Sponsor representative Sally McGrady and Parks Foundation Board President Chip Babst, a lively singing of 'For He's a Jolly Good Fellow' by all guests and the presentation of a bench in Hartwood Acres Park in his honor.
Nancy Byrnes of Nancy Byrnes Events transformed this hidden gem of a meadow site in Hartwood Acres, located off the beaten path of the Amphitheater, into the perfect balance of summer chic with rustic sophistication and incorporated the beauty of the surrounding landscape into the evening's theme. Florist Thommy Conroy's floral designs, with an emphasis on the daisy, created a garden experience like none other.
Media coverage of the event can be found here.
Impact of Twilight 
At its core, Twilight Picnic for the Parks is about raising funds to support the 9 Allegheny County Parks. This year we can once again say that we raised over $400,000 for your parks, bringing the total impact of the event to over $2.65 million since the event's inception in 2017! The funds generated through ticket sales, donations and sponsorships provide the crucial resources necessary to drive our projects forward. These resources enable us to implement capital projects, learn about the ecological life within the park, restore historic features, support green infrastructure, help flora and fauna thrive, and bring people together in community. From planting native species and encouraging reforestation, to creating habitats for wildlife, to restoring historical features like Nevin Shelter, the Cascades and the Observation Tower, each dollar raised has been an investment in safeguarding our parks' delicate biodiversity, history and uniqueness for generations to come.
One of the most significant impacts of our fundraiser gala is its ability to unite like-minded individuals who are passionate about making a difference in their parks, because Twilight for the Parks is not just a one-night affair, its effects reverberate long after the last guest departs. It is a catalyst for long-term collaborations and positive change. Attendees share a common purpose and a strong desire to contribute to a cause that matters. This sense of unity fosters an environment where ideas can be exchanged, collaborations can be born and collective efforts can be channeled toward achieving meaningful environmental goals.
In fact, the awareness generated among attendees ripples outward and the impact is felt beyond the financial realm; it extends to inspiring action and engagement. The energy and enthusiasm generated at Twilight can motivate attendees to become more deeply involved with their favorite park or parks. This involvement may take the form of volunteering, advocating, attending events, utilizing the many park assets, or leveraging personal networks to raise awareness about the importance of parks for their mental, physical and emotional health.
Twilight Picnic for the Parks is more than just an event, it is a force of change. The funds raised, the awareness awakened and the partnerships formed will all continue to converge to create a symphony of impact that resonates far beyond the gala night. The impact achieved through the event's contributions and connections can lead to sustained change and legacy for our region. As we reflect on the trails blazed and the new friends met, we will work hard in our commitment to transform dreams of a greener world into a thriving reality in our region.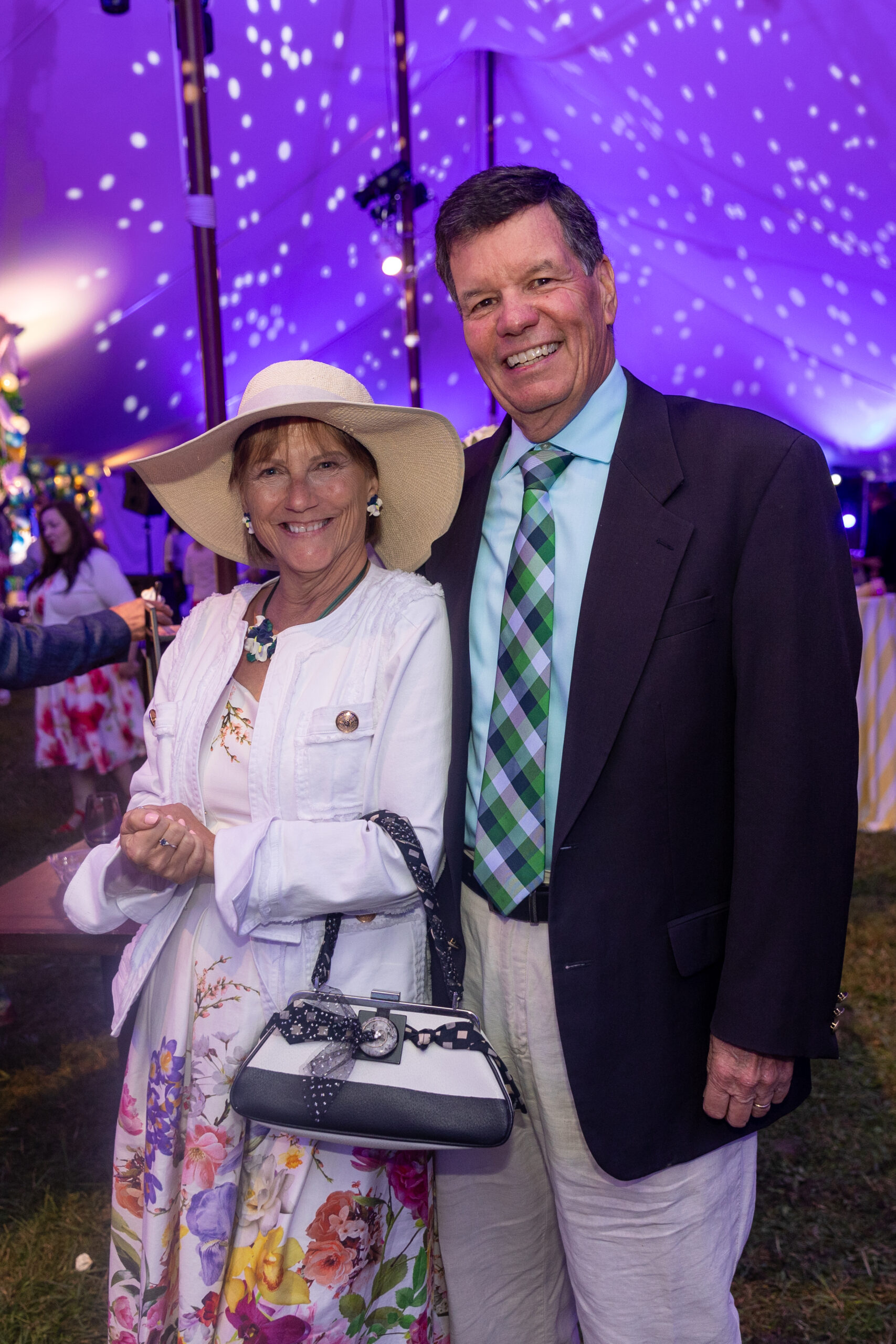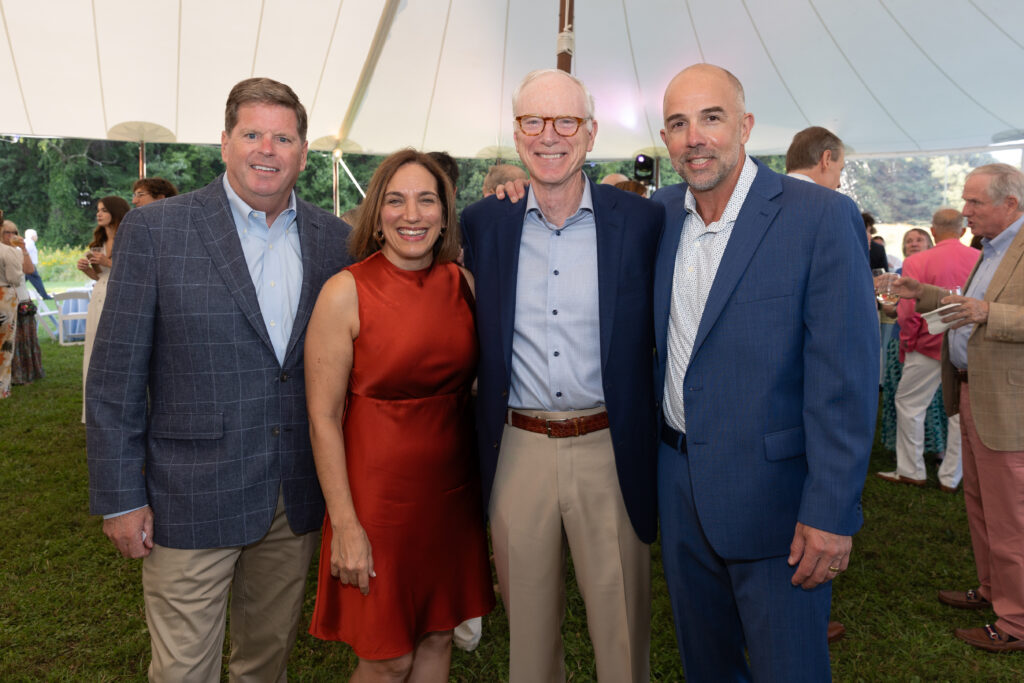 Thank yous!
We are so grateful to everyone who helped make Twilight Picnic for the Parks possible. We would especially like to thank our Presenting Sponsor, PNC Bank; our Lead Sponsors, Highmark Blue Cross Blue Shield and UPMC Health Plan; our Supporting Sponsor, United States Steel; and our Moonstruck, Stargazer and Parks Fan Sponsors. Additionally, thank you to our event leadership: Honorary Chairs Carol R Brown, Cathy & Rich Fitzgerald; Event Chairs Maris & Robert Dauer, Sally & Will McCrady, Shelly & Dan Onorato; Honorary Host Committee Chairs Sylvia Dallas & John Oliver; and Host Committee Co-Chairs Susan & Mike Boyle, David Bush & Tim McVay and Linda and Jay Thier.
We would also like to thank Allegheny County, Allegheny County Parks and Nancy Byrnes Events for all their help and coordination in planning and organizing the event; Buffalo Rose, The Fluted Mushroom, Thommy Conroy Florals, John Altdorfer Photography, William Penn Parking and so many others who contributed to the amazing atmosphere at Twilight Picnic for the Parks. Lastly, we want to thank all our guests, volunteers, donors and staff who helped to make Twilight Picnic for the Parks the special event that it was.