Nov 06

Celebrating Giving Tuesday: The Allegheny County Parks Need All of Us!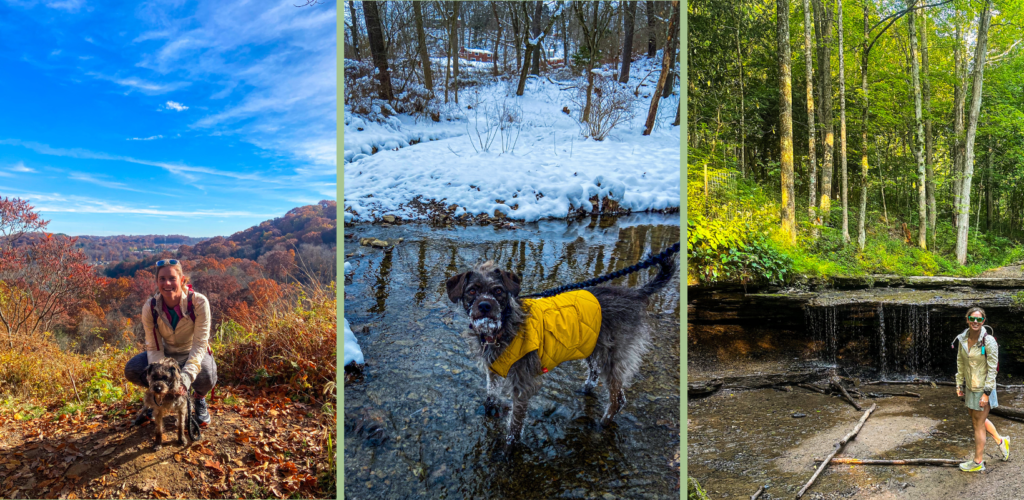 The parks need us.
When we care for the parks, the parks are better able to take care of us. Our parks care for us by providing opportunities for fun and gathering, improving our physical health and mental well-being, and offering a space of belonging.
The Allegheny County Parks Foundation funds critical improvements to the nine county parks that have far-reaching impacts on our community, but we can only do it with the support of people like you. It takes all of us to improve, conserve and restore our 12,000 acres of parks.
When you support the Parks Foundation, you're caring for so much more than our organization – you're caring for our entire region. An investment in the Parks Foundation is an investment in:
The Environment: by creating sustainable landscapes such as meadows and eco-friendly infrastructure solutions that provide benefits to the environment.
Wildlife: by maintaining the public lands that provide habitat and nourishment for all wildlife and pollinators found within our parks.
Physical and Mental Health: by introducing projects, such as trail enhancements and tree plantings, that provide increased health benefits for park users.
Culture: by restoring historic park features that tell the stories of our past and create conversations today.
Economic Vitality: by improving our overall park system so Allegheny County remains an attractive destination for visitors and residents.
As stewards of the Allegheny County Parks, we are committed to providing the vision, resources and expertise necessary to ensure that our world-class park system cares for everyone in our region. The more we care for our parks, the more we will receive in return.
Tory, a year-round park user and trail enthusiast, loves her parks. Through Tory's exploration of our park trails and by helping others find their favorite trail, she is growing awareness for our nine county parks and the 200 miles of trails they offer.
"The Allegheny County Parks are such an amazing resource for the community. I started hiking two years ago and it brings me a lot of peace. When I want to escape into nature every weekend, I visit my favorite trails in the Allegheny County Park system."
Tory's weekend hikes help make up the 23 million visits our parks receive every year. Visits to the county parks increased by 12.5% since 2016, demonstrating that our parks need more care than ever to ensure they continue to thrive and remain accessible to everyone who wishes to enjoy them.
"One of the first things I noticed when I started hiking was how many different uses the parks have for so many different types of people! Families playing sports, endurance athletes mountain biking, senior walking groups—there are always people coming together in the parks."
The Allegheny County Parks Foundation cares for the parks year-round. 365 days a year, we support our nine county parks in partnership with Allegheny County so they can continue to be a space where we come together for generations to come.
Our remarkable parks are constantly caring for us. We're so grateful for your contributions and dedication to keeping our 12,000 acres of essential greenspace vibrant and open to all.
Thanks to generous Parks Foundation supporters and devoted Hartwood Acres Park users, up to $10,000 of donations will be matched dollar for dollar. DOUBLE your impact on the parks!
DONATE