Jul 17

Community Grows by Teaching Children to Connect with Parks

July is the National Recreation and Park Association's Parks and Recreation Month and the theme for their celebration this year is "Where Community Grows". When we think about our park communities growing, we know that children are the future. Children bring energy, positivity and a fresh perspective to the world around them and we need that energy now more than ever to build cooperative, engaging, healthy and inclusive park communities. It is our collective responsibility to encourage this development by modeling strong park communities while helping to instill a love of parks and nature within them.
The Allegheny County Parks Foundation is committed to improving your parks, which helps to build the foundation for communities to grow. Whether it is through our hosting of community meetings to gather feedback, or the intricate analysis we do when planning our projects, or even our communication efforts in our blog posts, newsletters and social media to ensure that you are informed about what is happening in your parks, know that we are with you in support while you build your own park connections.
Since it is summertime and the kids are home from school, now is the perfect time to prioritize their sense of community and love for parks by engaging in outdoor activities with them. Especially in today's digital age, with kids spending more time indoors and on screens, it can be too easy for kids to miss out on the wonders of the natural world. Luckily, your 9 Allegheny County Parks offer a myriad of opportunities for children to explore, learn and connect with the environment, build community and foster collective growth. Even if you cannot make it to the park all the time, there are lots of ways to demonstrate the importance of parks, communities and inclusive spaces for them right in your own backyard.
In the Parks
Teaching children the importance of community is crucial for their development and fostering a strong sense of belonging and responsibility. Children gain a lot of important qualities from participating in park communities and activities, such as leadership, respect, creativity and curiosity. And park communities wouldn't be as active or thriving without the influence of children because children are an integral and vibrant part of any community. By signing them up or participating with them in park activities and events, they can develop a sense of belonging and togetherness to their community and parks.
We can set a good example by showing them how we love to engage in the parks. That might mean sharing why daily walks in the park are so important to you or inviting them to witness your favorite park activity. It could also mean visiting a playground, pool or spray park or registering them for a youth sports team. All 9 county parks have amazing facilities to explore that are not only beneficial for children, but provide parents and guardians with opportunities to connect with other adults as well.
One of the best things we can do to engage with the parks is to learn together by attending one of the many public programs offered by the Park Rangers or one of the nature centers or a special event.  Attending one of these activities brings a deeper sense of community and allows kids to collaborate with one another. Children are also naturally curious and accepting. By exposing them to the different people and cultures within the parks and at park events, they learn to appreciate diversity and promote inclusivity in their own communities.
You can also explore the parks on your own, whether it's going on a nature hike from our trail guide, visiting a meadow, reading about Chimney Shifts on one of the towers, or exploring the rich Paul Riis history from the outdoor classroom at the Cascades, talking about what you see and discover along the way. You could even focus some of your conversations on the importance of connection on communities, like how the Montour Trail Connector Trail brings people into South Park.
While in the park, you can help model environmental stewardship for kids by teaching them to respect and preserve the environment. Simple lessons like staying on marked trails, leaving no trace behind, and using proper garbage and recycling receptacles can help to instill a sense of respect for the land, for other people's space and the greater community as a whole.
At Home and Beyond
A great way to engage with children, either at home or in the park, is by sharing stories and history. What is the history of your favorite park and who made a big impact on your favorite park locations? This can include stories about community heroes, significant events, major projects or the general history of the parks. By learning about the community's past, children develop a sense of pride and connection.
If you have the space, try building a fairy garden together by collecting fallen leaves, twigs, flowers, rocks and pinecones that you find in your yard. Teach children that plants and trees can be damaged by pulling off leaves, so always encourage them to use what they find on the ground instead of pulling or picking from a plant. When building a fairy garden, try putting it somewhere that others can see when they walk by acting as an invitation to engage your neighbors. This can be a really fun community activity because while one group of children may have made the fairy garden, many more can be inspired and drawn to visit its majestic qualities. If you don't have the space in your yard, games like 'I Spy' or geocaching can be fun activities to do in any neighborhood or park.
You can give your child a journal or notebook to observe and record what they are seeing and document the changes they notice over a period of time. Encourage them to observe the behavior of insects, birds or other wildlife and their changes over the summer and into the fall. When do things bloom and for how long? Are there insects that come and go during different life cycles? Can you draw the animal or recreate their sounds? Documentation over time can spark scientific inquiry and promote a deeper understanding of natural processes at work. It can also inspire kids to participate in the nature classes, camps or other learning opportunities we mentioned above. If you are looking for more ideas like these, check out this informative Public Source article about getting your whole family involved in the science happening in your own backyard.
Lastly, discuss and share why parks, green spaces and the environment are so important to you. Engage children in conversations about what community means to them and why it is important. Discuss the ways in which they can contribute to the parks community and give them the autonomy to share how they want to connect with others in the parks.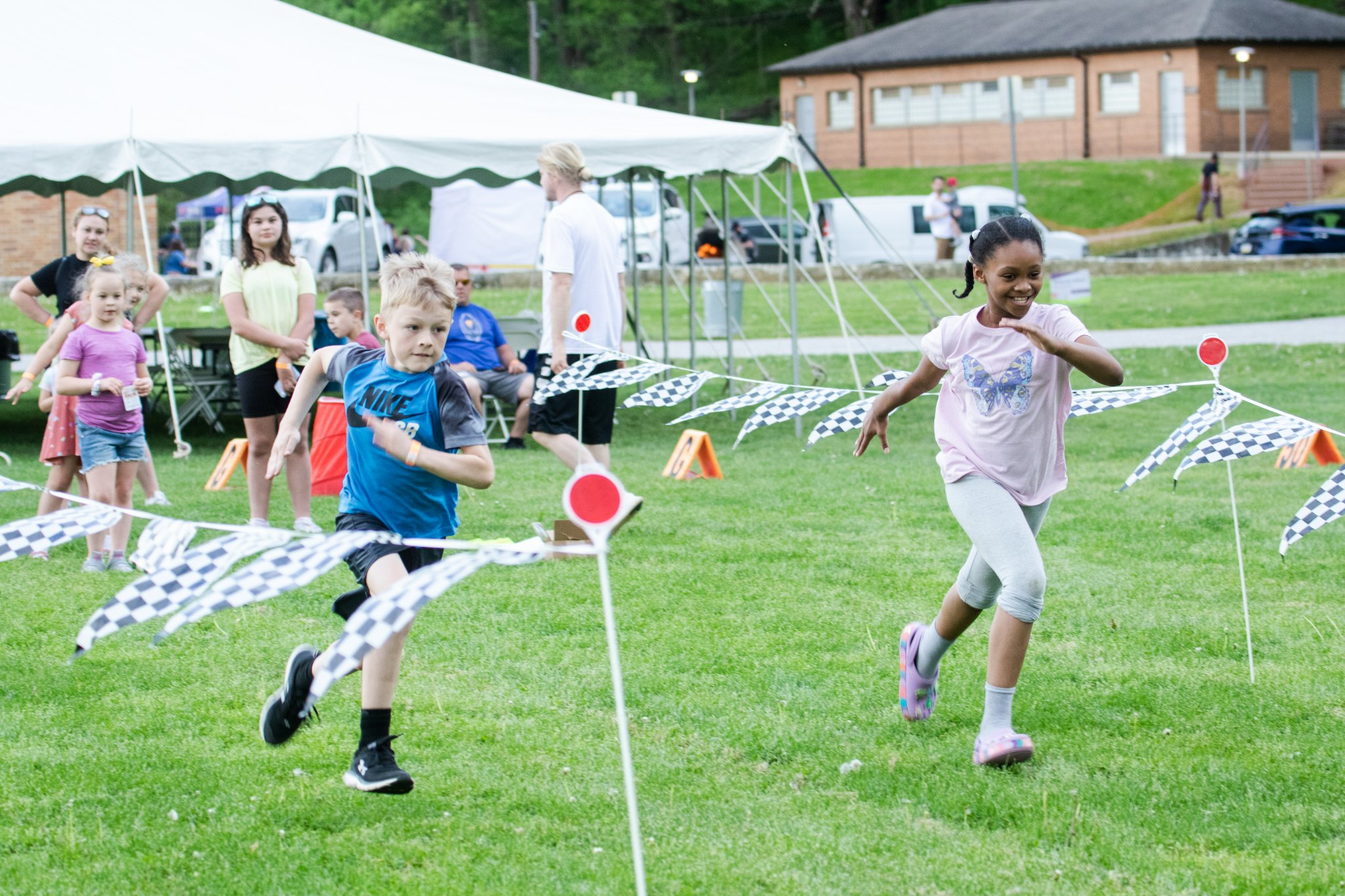 Conclusion 
By thoughtfully engaging children in outdoor activities, you get to spend time learning and exploring with them in the parks which ultimately builds community. It also gives them a break from technology, nurtures their physical, mental and emotional well-being and empowers them to become responsible custodians of the environment. Remember that teaching children the importance of community is an ongoing process. Reinforce these lessons regularly, provide opportunities for them to actively participate, and celebrate their contributions to the community. By instilling a sense of community early on, you are helping to raise responsible and compassionate individuals who will be committed to making a positive difference in the world. So as we celebrate and reflect on July's theme of growing community, let's commit to visiting the parks together to discover our passion and love for the natural world and connect!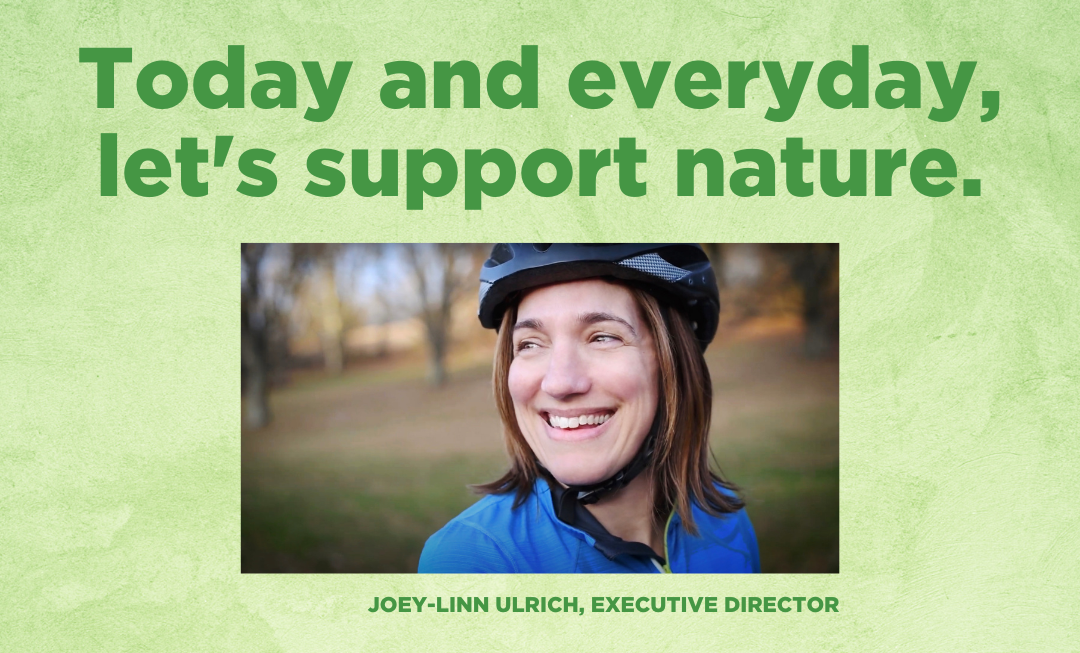 15 years ago, I became a member in the first Tree Tender Class of Tree Pittsburgh for a street tree planting project. After I received my certificatio...
April 7, 2023